Discover more from User Experiences that Matter
I write a newsletter every two-four weeks. I'll let you decide if it's any good but people seem to stay on. In fact, thousands of smart people incl. designers from Amazon, IDEO, Figma and Shopify are subscribers.
Over 2,000 subscribers
A better user experience... or?
This past week, there was a lot of talk about the new app called 'Facebook Protect'. It provides access to a virtual private network (VPN) for your security and safety for free! Or is it?

This bothered me a bit, so I dug around and what I found was eye-opening. I just had to write about it and share my experience with other products that were also deceptive. Click over to my post to see if the products you use are not quite what they seem. (hint: your data is not safe)

What I'm reading this week:
This week's favorite:

"The difference between a community and a network is that you belong to a community, but a network belongs to you. You feel in control. You can add friends if you wish, you can delete them if you wish. You are in control of the important people to whom you relate. People feel a little better as a result, because loneliness, abandonment, is the great fear in our individualist age. But it's so easy to add or remove friends on the internet that people fail to learn the real social skills, which you need when you go to the street, when you go to your workplace, where you find lots of people who you need to enter into sensible interaction with."

Social Media are a trap
Care to share?

I hope you and the other *|LIST_SUBSCRIBERS|* receivers of this newsletter are enjoying it. If you've enjoyed it, share it with a friend.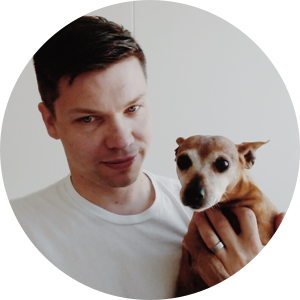 Hi, I'm Anton, the human behind this newsletter. I help create user focused experiences resulting in happier, better-served customers and higher sales. I'm proud of that. I've also written two books.

I run my business with my 🐶 in 🇸🇪.

Twitter: @antonsten
Website: antonsten.com